Welcome to ​​​​an inspired career
When helping save and improve lives is what you do for a living
Imagine getting up in the morning for a job as important as helping save and improve lives around the world. Here, you have that opportunity. You can put your empathy, creativity, digital mastery, or scientific genius to work in collaboration with other like-minded colleagues towards a mission of bringing hope to countless people who are battling the most challenging diseases of our time. Our team is always evolving, so if you are among the intellectually curious, join us—and start making your impact today.
Our Company by the numbers
>$90M
R&D investment in Canada in 2022
$1.85B
Total giving in 2021 globally
We are one company, but we operate under two different corporate brand names. We are known as Merck & Co., Inc., Rahway, New Jersey, USA in the United States, Canada & Puerto Rico. We are known as MSD everywhere else.
Explore the divisions that are helping to save and improve lives
Our people
Our people are critical to our purpose of saving and improving lives around the world. Because our people are our greatest asset, we empower and support them in their professional and personal lives.
Watch our Employee Spotlight Videos Here
As a leader in biopharmaceuticals, we focus on scientific innovation to deliver medicines and vaccines that may help millions of people around the world.
Rewards, Benefits, & Wellbeing
Our people focus on scientific innovation to deliver medicines, vaccines, and solutions that may help millions of people around the world. In turn, our benefits and well-being package provides compensation, benefit programs, and resources that support their professional and personal well-being.
Diversity, equity & inclusion
Diversity not only feels good, it does good. It is fundamental to how we operate. Here, you are recognized and empowered to bring and share the real you, your ideas, and push us in an alternative direction. We're all inventors, and diverse views increase our empathy and creativity.
Student and early career
In a world of rapid innovation, we need bright minds to impact all aspects of our business, enabling breakthroughs that will affect generations to come. Bring your diverse thinking and make a difference in the health and well-being of people and animals.
How we hire
We recognize that selecting a new employer is a major life changing event. At some point accepting a new job requires a leap of faith and you will probably make your decision based on a "feeling" about whether we can offer you an inspiring environment, stimulating culture, learning, growth and career opportunities.
We take great care in our hiring process to select diverse people who will support us on our mission to discover, develop innovative products and services that save and improve lives around the world. Here are some tips to help you navigate through our hiring process and make an informed career decision.
Explore our company & culture

Before you apply, learn about who we are and make sure we are right for you. It's important that our mission is in line with your values and that our culture align with yours. ​​​​​

​​​​​​​Everyone you speak to in our company is aligned to our core values and mission to save and improve lives. Like any organisation, our culture differs slightly dependent on your manager, team, function or division you are in. To get a real time peek into our company culture take a look at our Company Social Media Channels:
---
Find a career that inspires you

We have a diverse set of career opportunities, spread across different functional areas in Canada. Find a career that inspires you using our job search page.


Search by relevant keywords and filter further based on your interests, background and location. You can also browse by our functional areas or divisions.​​

Our available jobs change every day. If you don't see the right role today, we recommend that you join our Talent Community. We will then update you when a job comes up that fits your preferences.
---
Apply

Once you have found a job that inspires you, it's time to apply. Make sure your CV/resume is up to date, positioned to sell your strengths and achievements, and makes you stand out from the crowd.

​​​Once you have completed your application, you will get an email confirming your application has been received. Our Talent Acquisition Advisors will review and get back to you as quickly as possible. The timing can vary dependent on the number of applications we receive for each role and some cases we start to review applications only after the vacancy closing date.
---
Interview

You will be contacted by a member of our team who will provide you with all the details of the interview. We will confirm the time, location/video/telephone interview details, as well as who you will be meeting. 

As a company we believe in assessing people using a fair, consistent, structured interview process based on the competencies required for the role. We will ask about prior project work, behavioral and situational questions, your skills and achievements to better understand your capabilities, interests and long-term potential. For some roles we use assessments to help us gain a better understanding of who you are. You will be informed if the role you have applied to includes an assessment as part of the process.

​​​Whilst we will ask a lot of questions, the interview process is a two-way process and you should also be assessing us to see if we can offer you the role, environment and development opportunities you are looking for.
---
Offer

If you get to this stage, we believe you will would be a good fit for the role and bring value to the team and our organisation as you grow in your career. We hope the feeling is mutual!

​​​Your Talent Acquisition Advisor will contact you to discuss the details of your offer and will follow up in writing to confirm. Take time to assess the full value of the package including any associated bonuses, health benefits, company pension contributions, wellness programs, onsite facilities, etc. (note that specific benefits may differ dependent on the role, location and local labor legislation).

Once you have expressed your commitment to join us, we will start your onboarding and trigger preparations for Day One.

Congratulations, you are our newest Inventor!
---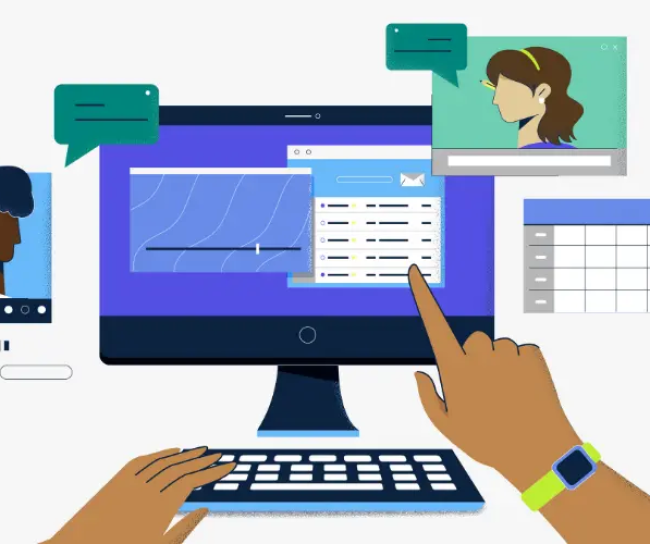 Join our talent community today
Receive updates on career opportunities tailored just for you
Awards
Best Place to Work
Glassdoor, 2022
World's Top Female Friendly Companies
Forbes/Statista, 2022
Best Places to Work for LGBTQ Equality
Human Rights Campaign, 2022
Best Employers for New Grads
Forbes/Statista, 2022
Gold Award - Military Friendly Employers
Military Friendly®, 2022
Worlds Most Admired Companies 2022
Fortune, 2022
Top 50 Employers ​​​​​​​
Careers & disABLED Magazine
The top 10 Big Pharmas for their diversity, equity and inclusion efforts
Fierce Pharma, 2022